Your Plumbing Checklist for Living in the Desert
Welcome–or welcome back–to paradise!
While thoughts of fun-in-the-sun and catching up with old friends may occupy your mind, consult this plumbing checklist for returning to desert living.
Plumbing Checklist
1. Toilets, Sinks & Faucets
Toilets and sinks indicate the degree of water pressure and overall health of your plumbing system:
• Turn on all faucets
• Check that water drains quickly from each sink
• Check for leaks beneath and around the faucet, and below the sinks
• Flush all toilets to check that all water drains out
• Check around the toilet base and water chamber for leakage
• Repair all leaks & poor drainage issues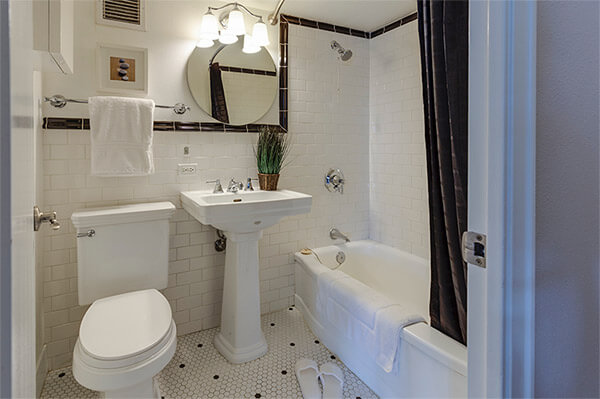 2. Water Heater
Take a long look at your water heater. Most are built to last 12 to 15 years, but you should keep a closer eye on any that are more than 10 years old. If it's not functioning properly, and within six years of age, contact the manufacturer. Also, if you notice strange noises in the tank, when you switch it on, see the presence of leaks at the inlet or outlet valves while it's in operation, or you see corrosion or rust on any part of the tank, it's time to contact a professional plumber.
3. Water Meter and Supply
Inspecting your water meter can help you to detect the presence of hidden leaks in the plumbing system. Turn off all faucets and check the water meter. Your water meter should have stopped. If it hasn't then there's a leak somewhere in the plumbing system.
Also, check the shut-off valve. Close the valve completely and try to turn on the faucets in your house. If water gushes or drips out, the valve is faulty. Remember to look at the other valves that control water flow to other fixtures like the shower, tub, toilets and kitchen faucets.
4. Garbage Disposal
Run the garbage disposal. Sometimes the motor that turns, is pretty tight to the outside casting, sometimes it rusts-up and needs minor maintenance. But if it's more than eight years old you'll do better to replace it. Here are tips on when to replace your garbage disposal:
• Has a foul smell that won't go away
• Strange noises
• Leaking water
• Won't turn on
• Frequently pressing the re-set button
Contact SOS-Plumbing for a professional inspection. Call now: (760)325-5225 or email us at sosplumbinginc@gmail.com.