Meet your Trusted Coachella Valley Plumber
If you're in the Palm Springs area you should have heard of S.O.S. Plumbing by now, but it is possible that you haven't. So, in that case, let us introduce ourselves as your trusted partner in taking care of all your plumbing needs.
First, you should know that we provide plumber service in the Coachella Valley including Palm Springs, Cathedral City, Rancho Mirage, palm Desert, Indian Wells, Indio, Desert Hot Spring, Thousand Palms, and Bermuda Dunes.
Long Time Plumber in the Coachella Valley
When we say we, who do we mean? Well, S.O.S. Plumbing Inc is owned and operated by Chris Embury and has been since 1991. Chris and his team, Dan Martin and Max King, are the friendly, down-to-earth folks that will help take care of any of your plumbing issues. We make sure that you're included in each step of the process, so you know exactly what's going on.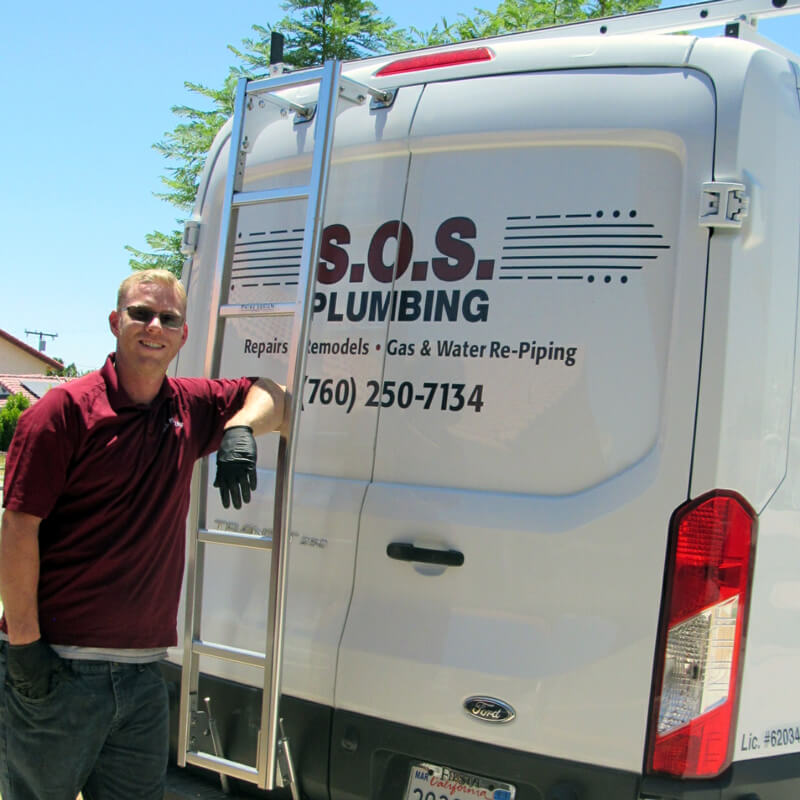 Services
As a residential plumber you can expect us to handle any possible repairs you may need in your home. We provide residential service and repair, drain cleaning, water and gas re-pipes, water heater replacement and more. You can find out what other services we offer by visiting www.sos-plumbing.com/services/ today.
Trusted Partners Indeed
We don't use the term trusted partner lightly. The concept is so central to how we run the business that we have it in our mission statement: "Our mission is to be your trusted partner while striving to provide the most complete and accurate services to your home." You can be certain that we're always striving to fulfill that mission.
---
About S.O.S. Plumbing in Coachella Valley
S.O.S. Plumbing is an Angie's List "A" rated business that has earned a reputation for dependable, affordable plumbing. Based out of Palm Springs, California, we serve as plumbers for several Coachella Valley desert communities by providing quality residential service and repair, drain cleaning, water, and gas re-pipes, and more. When you need our services just visit www.sos-plumbing.com.